Check Back for 2019 North American Tour Dates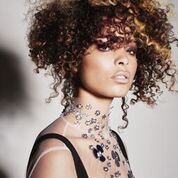 FINALIST: 2019 Australian Hair Fashion Awards Excellence in Education**
**FINALIST: 2019 Australian Hair Industry Awards Best Independent Educator**
1 Plus 6
*NEW BES CLASSES!
BES announces an exciting NEW class taking place in June and July 2019.This new class teaches one unique cutting technique that evolves into six completely different looks.You'll learn how to grow your client base and increase turnover with BES innovative programs. Take your skills beyond 'the cut'
Retail Rage
Supercharge your retail sales performance. Arm your stylists with unrivaled selling skills. Unlock the secrets to retail success with our Retail Rage course. The course is designed to teach students sales skills such as to make recommendations to clients without being perceived as pushy or sales-like. Learn how to start a sales conversation, discover the value of rapport, understand body language, how to deal with objections, closing the sale and more in this highly sought after program.
Consultation Champion
Understand and shape the client experience, enhance productivity and improve sales results. Unleash the lifeline to your business and discover how to delight your clients and create loyal fans. Designed to shape the client experience, the interactive course uses the unique BES 'moment mapping' framework which allows us to craft your unique pathway to creating exceptional client experiences. Students will understand the key moments of connection with a client and learn the secrets to #BeTheExceptionalHairdresser, each time for their clients.
Cutting Mastery-Creative Cutting -Fundamental Cutting-Innovative Cutting
Access decades of international industry experience both as a Stylist and Educator. Learn from a master in these selected hands on sessions, designed to specifically meet the needs of each salon and/or stylist. Develop your technical skills and be inspired by one of Australia's most enviable educators.
Access over 30 years of experience in classic and creative precision cutting
Learn the fundamentals, new techniques and methods

Freehand techniques

Styling, curling and setting techniques

Understand terminology

Improve confidence
Passion + Performance = Profit
Discover new ways to combine passion and performance to elevate your profit. Whether you're a freelance stylist or a salon you'll definitely walk away with powerful techniques and effective strategies to super charge your business. We want YOU to #BeTheExpectionalHairdresser.
Understand what drives your clients to buy or not buy.

Discover the secrets of how to #BeTheExceptionalHairdresser

See how the 80/20 rule applies to your salon (whether you know it or not)

Learn the essential 5 ways to increase profit
One-on-One
One-on-one education is personalized to suit the needs and development of each individual hairdresser's career. It's an audit to discover areas that will assist the performance of hairdressers every day interaction with clients in the salon, with the aim of:
Increased technical performance

Communication to increase connection with clients

Sales skills to increase salon profit and increase the confidence of all hairdressers to talk and present retail to their clients.