Born in Scotland and raised in Australia Lorna is an established and well known Hair Styling Educator and Product Developer of unique styling tools.
"I started designing tools after many many years of educating the art of styling, I wanted to take away stylists problems and make things easier and faster. My classes are never same same because my tools and methods are my own" – Lorna Evans.
With a career spanning over 34 years and having been a multi salon owner for over 28 years Lorna Evans is in her prime. Upon completing her apprenticeship in Australia and then heading back to Scotland to further her education at the iconic Rainbow Room with Alan & Linda Stewart in Glasgow, it was here that Lorna discovered there was a whole world of excitement in the hairdressing industry.
Having returned to Australia Lorna partook regularly in live hair competitions where her creativity and sharp attention to detail won her many awards. It was from here that Lorna was able to launch her education career. Having been invited by MATRIX to join their education team, lead by Education Manager Anne Marie Mason, Lorna learnt how to professionally share and educate her love of styling.
Lorna then moved under the L'Oreal umbrella to REDKEN were she continued to both educate and be educated – spending time with Sam Villa & Chris Baron in both NYC & Vegas. This opportunity was life changing and Lorna is proud to say Sam is still to this day a distributor of her first ever developed product, the Magnetic Bobby Pin Wrist Band.
7 years ago Lorna made the brave move to go out as an independent educator and has enjoyed running her own workshops as well as partnering with brands such as GHD, Glam Palm, Hair Care Australia, White Sands, Chi and Kevin Murphy.
Lorna is a natural at presenting on a main stage and has presented at Salon International London, REDKEN RAC Vegas, Chi conference Cancun and is honored to have been invited back every year by Hair Expo Australia and Brisbane Hair & Beauty Expo.
Check Back for 2019 North American Tour Dates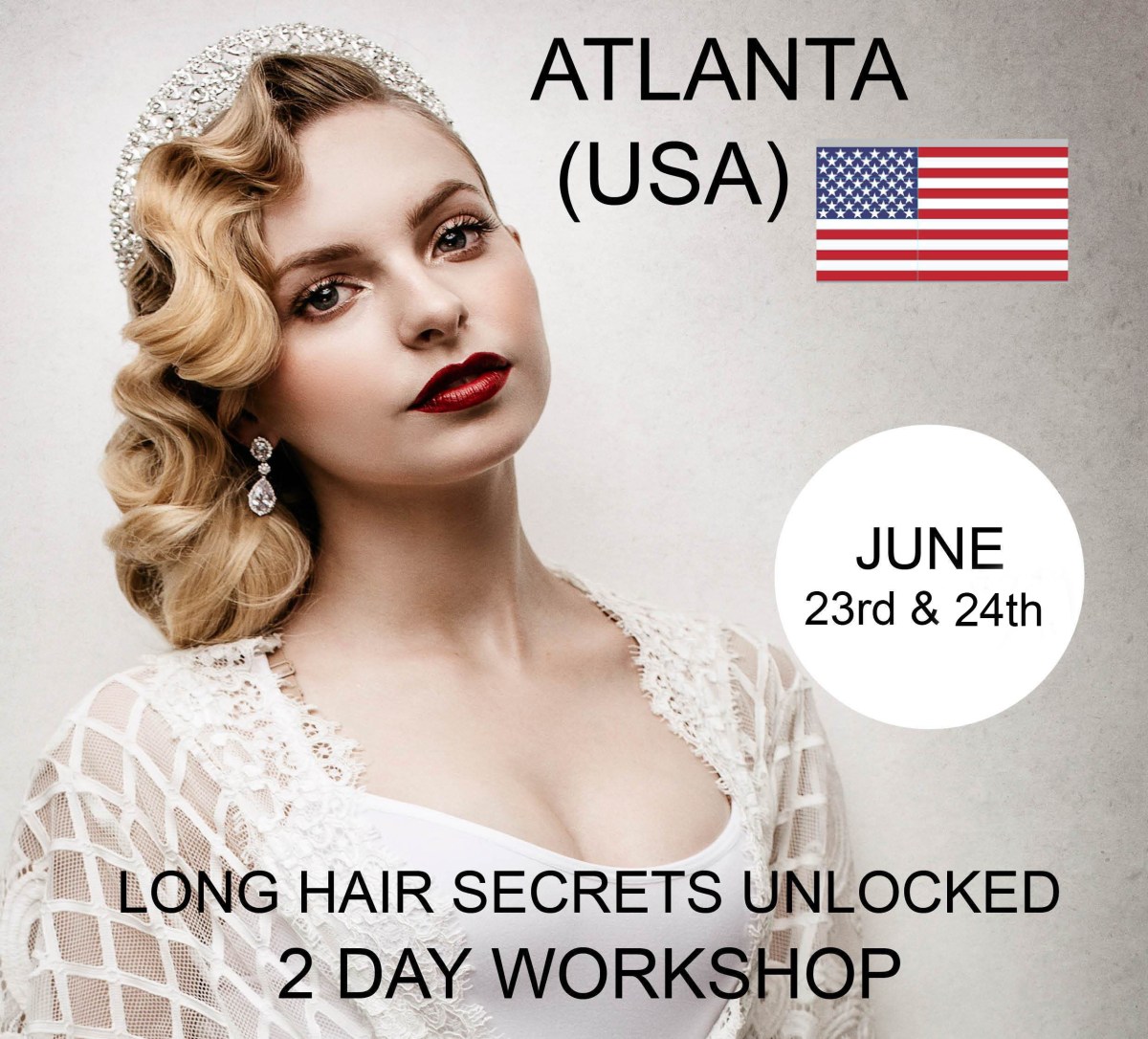 Stop struggling with long hair…
Lorna Evans, Long Hair Expert
This workshop will develop skills in all aspects of Long Hair Styling, whether you are a Salon Stylist, Make-up artist or Freelancer. Learn how to create beautiful looks with ease and at a pace that will ensure that your Long hair styling days are stress free and enjoyable.
Here at Reed Exhibitions we have had the pleasure of working with Lorna Evans across both our Hair and Beauty shows over several years – these are industry events that attract thousands of passionate professionals. What's lovely for us is working with artists like Lorna that are not only professional and easy to work with, but that our audience love to see time and time again. And what stands out in particular is Hair Expo 2018 in Melbourne – Lorna was one of 8 Look n Learn Hair Sessions on offer and guests had a value pass which provided entry to all the shows in this program. We very much value audience feedback and I am so pleased to say that Lorna was one of the most popular and well attended sessions of all 8 on offer – and she had some tough international competition! She is a consummate professional and works with us to evolve her offering whether it is on Main Stage, in a hands-on workshop or part of our main ticketed program. It is always a smooth and streamlined experience working with Lorna and we are looking forward to doing so again next year!
Elli Julia, Content Manager
Reed Exhibitions Hair and Beauty Portfolio